Three Major Players in the Retail,
High Tech and Chemical Industries Join Bizbrain Technologies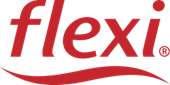 Three large enterprises, titans in their respective industries, join Bizbrain Technologies in an effort to streamline their business processes through our solutions.
Flexi, a Mexican retail company dedicated to the manufacture and distribution of footwear and accessories, becomes the first manufacturing client in the fashion industry to implement SAP IBP Response & Supply. Flexi will leverage IBP for its forecast with SAP IBP for Demand and Manage the Supply plan with the Response process. This comes after more than 10 years of association with Blue Yonder, marking a significant milestone for the Flexi-Bizbrain partnership.
Headquarters: León, Guanajuato, Mexico
Company Size: 5,000 employees
Solution: SAP IBP for Demand and for Response & Supply
Industry: Manufacturing, Shoes, Retail

Energizer Holdings, Inc. needs no introduction as an American manufacturer and one of the world's largest manufacturers of batteries. The pandemic completely changed the demand patterns, producing double digit growth for several product lines. Such a drastic change in production capacity stresses the Supply Chain organization and requires a significant update of the supply chain optimization process in use. Bizbrain is offering its expertise to drive quick wins while simultaneously designing a more robust planning process.
Headquarters: St. Louis, Missouri
Company Size: 5,001 – 10,000 employees – Revenue: $2.5B
Solution: IBP Optimizer, enhancements and re-design
Industry: Electronics, Manufacturing

Behr Paint Company is a supplier of architectural paint and exterior wood care products to the United States and Canadian do-it-yourself markets. Based out of Santa Ana, California, BEHR manufactures an extensive list of interior house paints, exterior house paints, decorative finishes, primers, stains and surface preparation products sold exclusively at The Home Depot. Bizbrain is tasked with preparing them for the IBP upgrade and fixing day-to-day recurring issues across demand and supply planning configurations.
Headquarters: Santa Ana, California
Company Size: 501 – 1,000 employees – Revenue: $376.9M
Solution: IBP Optimizer
Industry: Chemicals, Construction Material